| | |
| --- | --- |
| Welcome to FCCAP | |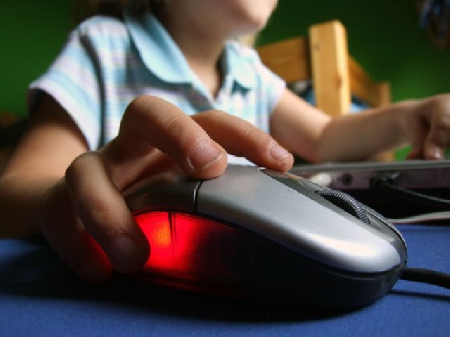 Although FCCAP's focus on child abuse prevention education programming targets the first few years of a child's life to reduce any prolonged abuse and/or neglect, we began targeting issues with older children because social networking sites have become hunting grounds for sexual predators. FCCAP researched training from the National Center on Missing & Exploited Children (NCMEC) and adapted their training on Internet Safety Risks (ISR) to educate parents and professionals. In the first year (2013) we trained 68 adults but realized adults are not familiar with the "apps" sexual predators use to solicit their children, so we expanded the ISR trainings to include "tweens" (ages 10 to 12) and teens (ages 13 to 17)

including a customized version for developmentally delayed children who are at a higher risk of being abused s

o that we could directly provide children with information on how sexual predators will manipulate and "trick" them into sexual activities which is sexual abuse and/or sexual exploitation – pornography and/or trafficking. According to NCMEC a growing number of reports to their Cybertipline concern incidents of "sextortion" which is a relatively new form of online sexual exploitation in which non-physical forms of coercion are utilized, such as blackmail, to acquire sexual content (photos/videos) of the child, obtain money from the child or engage in sex with the child which is what happened in one local case:
March 2015:

A Selma man was locked up on charges that he sexually abused at least five boys he met through online phone apps such as Whisper and Kik by posing as a girl to entice boys to send provocative pictures of themselves online and then blackmailed them. 27-year-old Ricardo Carillo, used apps to connect with his victims -- teenaged boys who thought they were chatting and exchanging naughty pictures with a sexy young woman. Investigators with the Internet Crimes Against Children Task Force discovered the boys were enticed to send sexually explicit pictures of themselves and then Carillo blackmailed the boys and said if you don't do what I want you to do I will spread these photographs around your neighborhood and your school and with family members.
FCCAP continues to research the latest information on child sexual abuse and the techniques used by sexual predators because the numbers have grown from 1 in 4 girls to 1 in 3 girls will be sexually abused before reaching the age of 18. For boys it is 1 in 6. Therefore it is imperative that adults take responsibility for educating themselves on how to protect children from sexual predators.
Contact the Education Department to book your next Internet Safety Risks training!
Beware of the APPS:

Snapchat, Poof!, Yakker, Down, Whisper, Kik and many more!

The best way to protect your child is by keeping informed of new identified dangerous apps and having a safety talk with your child. When checking your child's phone, for safety, remember to check apps as well.
Facebook postings!

Predators look for children who are "needy" of a friend and look for children posting complaints about their parents or breakups with girl/boyfriends or remarks indicating low self esteem. Here is another local story of how a girl was solicited in this manner:
May 2015:

A 15-year old Sanger girl was abducted by 48-year-old Russel Wayne Deviney of Everett, Washington who had been communicating w/ the girl online and told her he was 18 and sent her a photo of an attractive boy. They met through Instagram and during their conversations she expressed her unhappiness including how she had never been to the ocean. So when he arranged to pick her up at her home in the evening to take her to the beach, he wore a "hoodie" and as soon as she got into the car he took off and she realized it was not the same person as the photo. Deviney kidnapped her and sexually assaulted her several times before she was able to call for help not knowing where she was but was finally located in Astoria, Oregon.
First Impressions-Exposure to violence and a child's developing brain

This video illustrates the dangers of chronic exposure to violence on a child's developing brain. Combining inspirational true-life stories and nationally recognized experts, participants are given the latest information on a child's developmental risk if regularly exposed to domestic violence and other violent situations.
Would you like to learn more about all of the services FCCAP offers?

ADDITIONAL INFORMATION AND RESOURCES CLICK ON THE WEB LINKS BELOW:
Support Child Abuse Prevention . . . . because it shouldn't hurt to be a child.